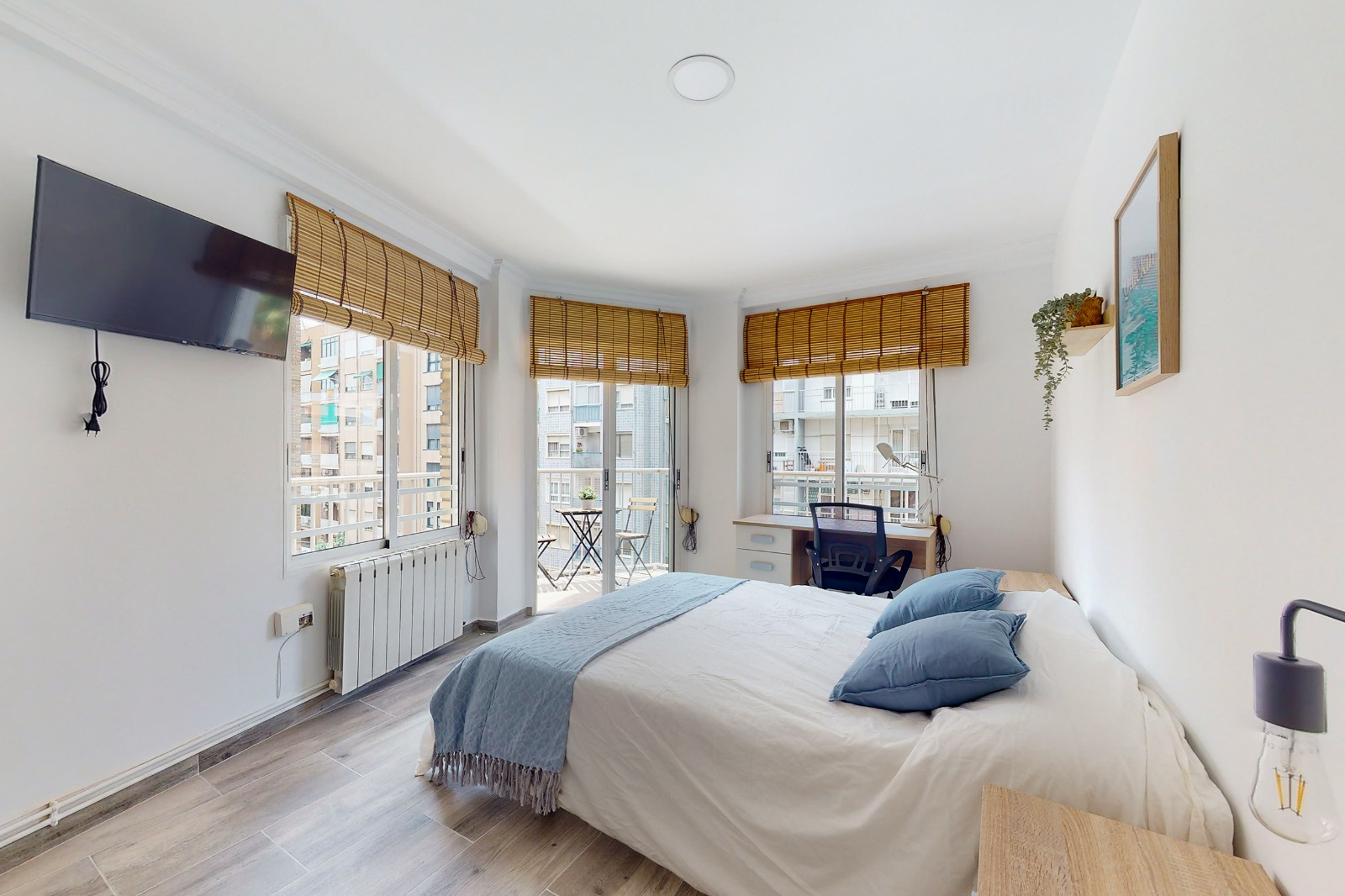 Rooms in shared flats for
students
The best experience of your life is about to begin and we are going to make it unforgettable.
"Quickin is the first platform that accompanies the student throughout their university experience, from accommodation to trips and events with other students."
Quickin Benefits
WHY SHOULD YOU RENT WITH US?
If you still have doubts, we expose some of our benefits.
Single fee
Pay a monthly payment with all expenses included and forget about the scares in the bills at the end of the month.
Flexible period
Rent only for the time you need. From 5 months, being able to extend additional months if you wish.
No commissions
Rent your room without paying any commission. You will only have to pay the rent of your room, neither more nor less.
You will also be part of the Quickin Club,
where you will meet other new students in the city.
Conoce el Club Quickin
We love them
Some Quickers we miss
"During the year the service has been good and fast when we have had a problem with the wifi or the shower for example. It is also very important that we receive invoices for expenses every month. I would not add anything else, very happy."

"Good customer service, if something was missing from the flat, Quickin provided it and the repairs were made within 24 hours. Availability of landlords 7 days a week, cordiality and very complete rooms."

"This year I was looking for a flat that was close to where I do my internships, it seemed difficult but thanks to Quickin I have had personalized attention and I could not have had more luck. Thanks a lot."
These are our steps
HOW TO RENT OUR ROOMS?
We have facilitated our services so that you can more easily choose between all our options.
Use our maps
We have an interactive map, where you can quickly see all the homes available to you.
Choose

Navigate through the map to see the rooms we have available and find the one that best suits what you are looking for.

Contact

Click on the "I want it" button inside a room so that our Host can contact you and be able to advance in the rental process.

Enjoy

Your room will be waiting for you ready for the day of your arrival along with your welcome gift! (Shhh I haven't told you anything)
Elegir habitación
Filtra por tus necesidades
Disponemos de un sistema de filtros para que puedas servicios según tu necesidad.
Servicios de calidad de vida

Selecciona los servicios que mejoren tu calidad de vida, como por ejemplo, wifi, secador, lavadora, etc.

Servicios especiales

Selecciona los servicios que sean necesarios para ti.